TGIF Adult Book Club: Now In-person AND On-line!
Join us for a discussion of our monthly book selection. Call the Pruitt Library circulation desk at (210) 650-1122 Tuesdays between noon and 7pm or Wed-Saturdays between 10am and 5pm to register and make arrangements to pick up a copy. We will meet in person in the Pruitt conference room, AND we will have a virtual link open to remote participants on Zoom. We hope to see you on-line or in-person!
June Selection
A Walk in the Woods by Bill Bryson
Book discussion will be Friday, June 25th at 11 am.
July Selection
The Gifts of Imperfection
by Brené Brown
Book discussion will be Friday, July 30th at 11 am.
August Selection
News of the World
by Paulette Jiles
Book discussion will be Friday, August 27th at 11 am.
September Selection
Lost Roses
by Martha Hall Kelly
Book discussion will be Friday, September 24th at 11 am.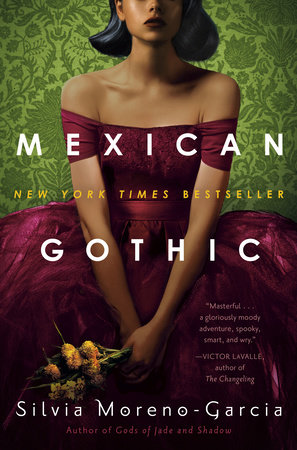 October Selection
Mexican Gothic
by Silvia Moreno-Garcia
Book discussion will be Friday, October 29th at 11 am.
SAPL Adult & Senior Events
If you know or are a special needs adult who might enjoy our Take-and-Make crafts, please give us a call to reserve a craft kit for pick up.
Pruitt Adult Services staff Paula and Catrina are interested in connecting with special needs adults by providing craft kits while Covid-19 is an ongoing concern.
We plan to return to Special Needs Adult Programming (SNAP) on-site group reading and crafting activities when it is safe for our patrons. 
Rackspace and the Molly Pruitt Public Library have partnered together to bring chess to the Pruitt community!
With three ways to participate, come play chess and eat dinner with your entire family, sit in for a lesson, or flex your skills in fierce and friendly competitions.