TGIF Adult Book Club: Now In-person AND On-line!
Join us for a discussion of our monthly book selection. Call the Pruitt Library circulation desk at (210) 650-1122 Tuesdays between noon and 8pm or Wed-Saturdays between 10am and 6pm to register and make arrangements to pick up a copy. We will meet in person in the Pruitt conference room, AND we will have a virtual link open to remote participants on Zoom. We hope to see you on-line or in-person!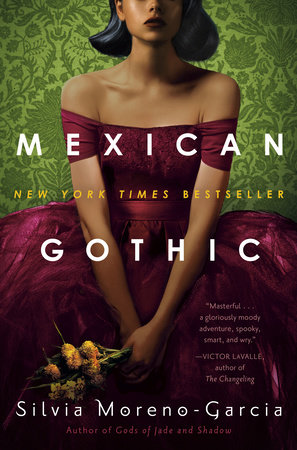 October Selection
Mexican Gothic
by Silvia Moreno-Garcia
Book discussion will be Friday, October 29th at 11 am.
November Selection
Another Brooklyn by Jacqueline Woodson
Book discussion will be Friday, November 19th at 11 am.
December Selection
The No. 1 Ladies' Detective Agency
by Alexander McCall Smith
Book discussion will be Friday, December 17th at 11 am.
(Christmas eve and New Year's Eve are library holidays.)
SAPL Adult & Senior Events
Now Meeting:
Special Needs Adults and Crafts With SNAP
We are returning to a once-a-month program featuring a story, craft, and snack for adults with special needs. If you know or are a special needs adult who might enjoy this program, please give us a call.
Pruitt Adult Services staff Ms. Paula and Ms. Catrina look forward to seeing you!
OCTOBER MEETING:  Wednesday, October 27th @ 1:15 pm
Rackspace and the Molly Pruitt Public Library have partnered together to bring chess to the Pruitt community!
Polish your skills with on-line lessons, then practice your skills in on-line competitions.